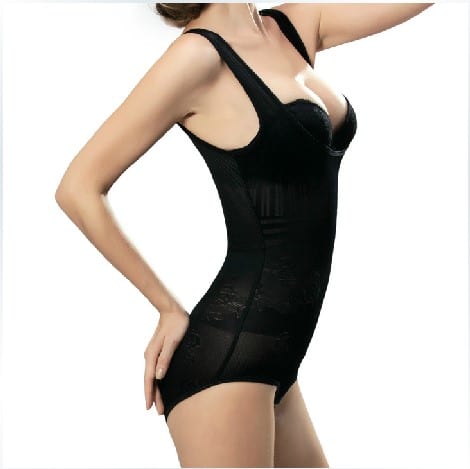 You may wonder what so important about corset?
Most of people have misunderstood that corset is just for someone who s in their plus size.
A corset or known as shapewear is a garment worn to hold and shape the torso into a desired shape for aesthetic or medical purposes (either for the duration of wearing this item, or with a more lasting effect). Both men and women are known to wear corsets, though women are more common wearers.
In recent years, this term has also been borrowed by the fashion industry to refer to tops which, to varying degrees, mimic the look of traditional corsets without actually acting as one.
The most common and well-known use is to slim the body and make it conform to a fashionable silhouette. For women this most frequently emphasizes a curvy figure, by reducing the waist, and thereby exaggerating the bust and hips.
Traditionally, it's design in this way as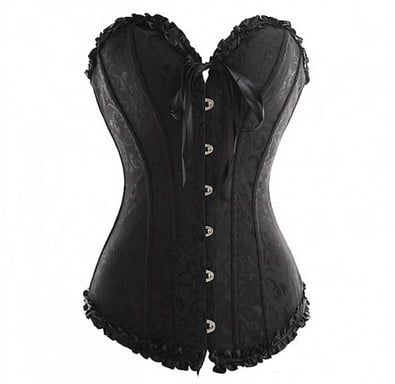 Nowadays it had been design and develop to a better or comfortable garment under cloth in order to shape up your body unlike traditional ones which is hot and uncomfortable.It not only suitable for ladies in plus size, but also for person require to shape up or look in a best figure under a cloth. With shapewear under cloth, it also can act as protective/ safety pants under cloth. I would have never notice corset had such a multipurpose.
Initially, when i start notice corset is through a direct marketing company, their corset sold in RM1000+++. I was thinking "Do a corset really cost so much?" Do the result from the corset give you really cost RM1000+++? while this depend for you to decide whether it is worth? You can get a corset's price even from RM20.
There are few type of corset or shapewear:
1) Top for bust
2) waist
3) shaper panty
4) Full (from bust to hips)
5) dress
Here's we want to introduce a new feature and concept of our corset:
1) Highly elastic for shape. Push Up your extra fat in waist, hips or bust
2)Highly comfort for skin
3) Highly breathable for skin
4) can act as protective/safety layer under cloth
Our Concept is to love our health and body for fashion and beauty.
Our corset is available in ready stock. we will launch a new line in following months. Please stay tune with us.