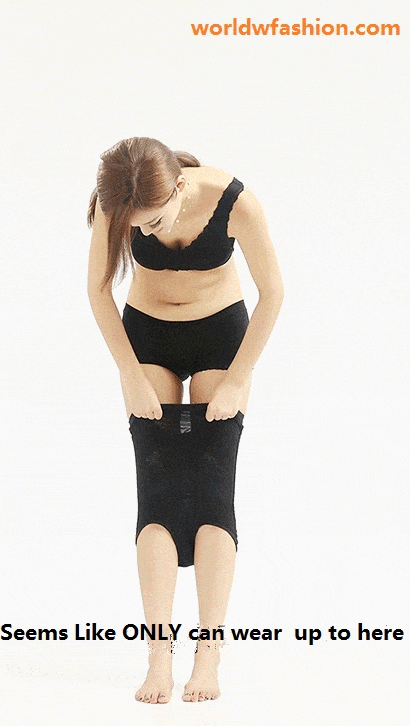 Wear Corset
Corset is made from highly stretchable material to shape up your body, therefore stretch ability is a basic in order to push up and shape up your fat in the body.
I normally wear M size for t shirt or other clothes, but when it come to corset, i will go for S size, i not prefer to choose M size, why? if you choose M size, there's no effect to slim your body. The stretch ability of material cannot push or shape up your body effectively. Go for S size, which smaller 1 size.
Corset always smaller than you seen and you definitely would thought that the corset is too small to be wear. There would be some time you cannot believe it until you wear out the product yourselves.
There is a way to wear the corset. Above we had shared a slide images to wear a waist shaper. It is Important to understand that in order to wear a corset is to pull the corset from bottom to upward while you moving your body.