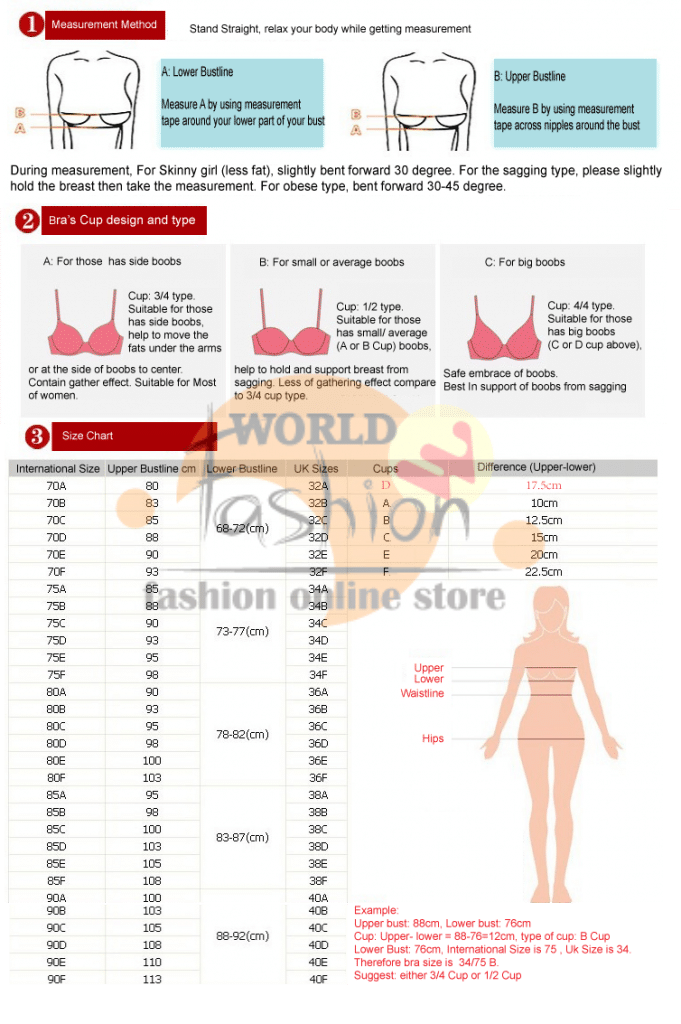 How to decide Your Bra Size
You may encounter some difficulty when you choose your bra size during your online shopping. You know your size well, but you always bought a wrong bra. Is it due to bra's size issue or it's the bra's design issue? Either way, below show some method to help you decide your size and type:
You need to know your lower and upper bustlines. These 2 datas help you decide your bra's cup.
You need to choose your bra type, normally small/average size boobs(A/B) choose half and quarter cup. Choosing your own cup design while protect your shape well.
By follow the guideline above, 3/4 cups or 1/2 cups mostly can found designed for A or B cups bra size. these 2 cups suitable for small or average size breast. These design help in holding your breast and push up your breast, prevent it from being sagging and unhealthy.
Some bras under 1/2 cups : A and B bra size are using same cups (means uni cups).
Full cups size designed for user above C cup in order for fully support and protect women's large size.