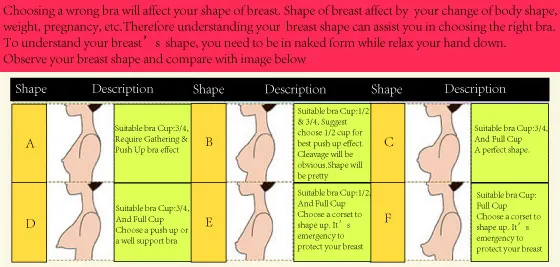 Bra shape is essential to be known and understand well especially when you choose a wrong shape of bra that will affect your shape of breast. Shape of breast normally will affect by the change of your body's shape,weight, pregnancy, etc.Therefore understanding your breast's shape can assist you in choosing the right bra.
To understand your breast's shape, you need to be in naked form while relax your hand down.
Observe your breast shape and compare with image below.
Image below show different type of woman breast and the right shape of bra to be choose.
From above, You can know your shape well and it will be very helpful when you choose your bra's size online next time.